JTP Series Mine Winch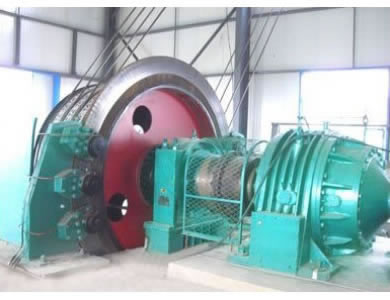 The JTP series mine winch is applicable for the vertical and inclined shaft to lift coal, ore, and the waste rock. Additionally, the applications for lifting person, material, tools and other objects are also available for this product.
The spindle unit is produced in separate or one-piece structure with the drum in flexible structure. Besides the powerful force, the tension on the drum is even. The fuel tank is installed at the rear of the disc brake. So the oil pollution on the disc brake can be avoided. The operation of the product is very safe and reliable. Designed with secondary braking system for hydraulic delay, the contacting can be automatically conducted at the pithead. This product has the necessary electric protective device and the locking device. The PLC and the variable frequency speed control are optional. The dynamic braking can be customized according to the requirement of the customers.

Oil Drilling Equipment
JTK Series Mine Winch
The emergency brake of the JTK series mine winch adopts hydraulic push-rod braking system controlled by hydraulic pressure station. The braking time is just 0.3s to offer timely protection.

JH Series Mine Winch
The JH series mine winch is specially designed for towing heavy object horizontally for mining. This product is manufactured based on the analysis of the structure and the characteristic of the existing product. This product is specially designed for the applications in mining and architecture industry.