JTK Series Mine Winch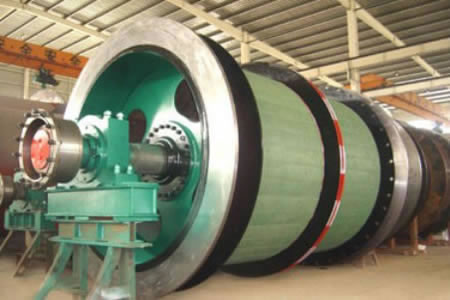 The emergency brake of the JTK series mine winch adopts hydraulic push-rod braking system controlled by hydraulic pressure station. The braking time is just 0.3s to offer timely protection. Designed in simple structure, the space between the brake shoes can be adjusted easily and flexibly. This range of product can be divided into JTK, JTKA, JTKB and JTKD with the drum size from 0.8m to 1.6m. Produced with good quality and advanced technology, this product has obtained several national patents.

Technical Parameters
Model
Drum
Overall Dimensions
(L×W×H)
Qty.
Dia.
Width
Drum Center
Item
Pcs
mm
mm
JTK
JTK-0.8×0.6
1
800
600
/
3000×2200×1700
JTK-1.0×0.8
1
1000
800
/
3400×2125×1600
JTK-1.2×1.0
1
1200
1000
/
4320×3540×1800
JTK-1.6×1.2
2
1600
1200
/
5320×3000×2200
2JTK-1.2×0.8
2
1200
800
870
5151×3540×1800
2JTK-1.6×0.9
2
1600
900
970
6268×3000×2200
JTKB
JTKB-1.2×1W
1
1200
1000
1000
4276×3650×1800
JTKB-1.6×1.2W
1
1600
1200
1200
5572×4365× 800
Oil Drilling Equipment
JH Series Mine Winch
The JH series mine winch is specially designed for towing heavy object horizontally for mining. This product is manufactured based on the analysis of the structure and the characteristic of the existing product. This product is specially designed for the applications in mining and architecture industry.

JD Series Mine Winch
This JD series mine winch is driven by the planetary gear. Besides the high work efficiency, the machine can be started smoothly. The flexible operation, reliable braking system and the low noise make the JD series mine winch quite popular with our customers.